From our base in India, we have spent more than 20 years having angling ecstasies in Himalayan rivers. We are able to handle individualized itineraries for both local and international fishermen among our clientele because of the variety of our experiences, which range from those for a single fisherman to those for groups.
For tourists to enjoy a musical night replete with a bonfire, grill, and jigs in the Corbett National Park jungle, Mahaseer Camps offers camping in the middle of the forest. With the Pancheshwar Fishing team, take in the stunning Himalayan grandeur of the Kumaon Hills while enjoying nature amidst the concrete jungle in the Mahaseer Fishing Camps. Mahaseer Fishing Camps are one of the most well-liked 4 Star hotels in Jim Corbett (Ramnagar) among tourists.
Mahseer is attractive fish that live in fast-moving river settings, particularly those that originate in the Himalayas and eventually run into the Bay of Bengal. With a maximum weight of 125 lbs., this magnificent fish can swim upstream against rapids with ease at speeds exceeding 20 knots.
Pancheshwar's Mahseer Fishing In India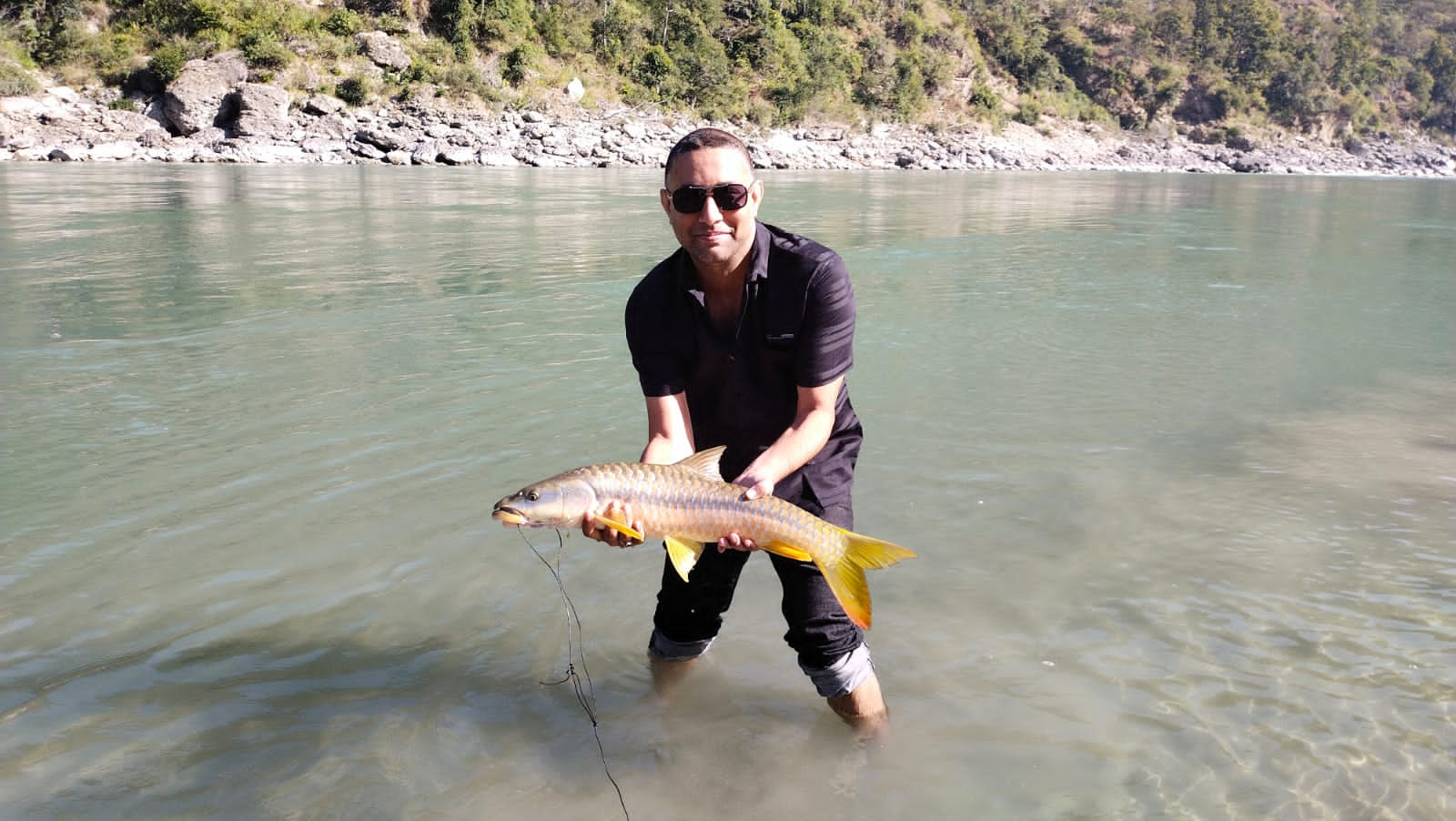 Luxury Camp, Regular Camp, and Budget Camp are the three distinct mahseer fishing camp kinds offered to the tourists. The camps are all spacious, lively, and well-equipped so that you can experience mahseer fishing like never before. Electricity, twin and single mattresses running hot and cold water, nearby restrooms, and other amenities are offered in the mahseer fishing camp jim Corbett.
In the fishing camp, next to the mountain stream, is the restaurant. The restaurant serves a large variety of vegetarian and non-vegetarian dishes from Indian and continental cuisines that are served buffet-style. You can have a delectable dinner while admiring the surroundings at the mahseer fishing camp.
Facilities At Pancheswar Mahseer Fishing Camp In India
● Individual luxury tents with bathrooms inside
● Activities including fishing, rafting, birding, easy hikes, visits to ancient temples, private beaches, beach volleyball, and board games.
Mahseer fishing trips are totally planned for you by Pancheshwar Fishing, making them simple, pleasant, and reasonably priced.
For managing several trips across the Himalayan rivers, including those with international film and video teams, and successfully targeting large game fish, our entire team deserves recognition.