What is Giant Devil Cat Fish
A very big species of catfish of the genus Bagarius, Bagarius yarrelli is found in rivers on the Indian subcontinent. It is also referred to as the giant devil catfish or goonch.
Landing this 300-pound gigantic water monster requires more than just a pair of hands and requires great tact in addition to patience and tenacity. First of all, Devil Cat is not a gullible mermaid who will fall for a simple ruse. The largest Devil cat may swim smugly by the most enticing bait that anglers have ever thrown out. By throwing boulders in the captive Devil cat's approximate vicinity to terrify it to the surface, some fisherman try to break this impasse. Since the fish is too valuable to us at Pancheshwar Fishing for us to injure it in any way, we opt for the more considerate method of gently altering the rod's angle while patiently waiting for the Devil cat to move to shallower water. With the greatest methods and without endangering the devil cat fish, we at Pancheshwar Fishing assist you in devil cat fishing in India.
People visit us for fishing in the months of February, March, April, May,June , November and December. Goonch fishing is the most popular activity, amongst serious anglers . In this post, we shall cover every aspect of devil cat fishing in India.
Best Himalayan Rivers for Goonch Fishing in India
If fishing is all you want to do while you take a much-needed break, don't miss India, the land of rivers. Because of its numerous unstable water sources, the country presents opportunity for ardent anglers who see fishing and angling as adventure sports. The icing on the cake amid the assortment of options are the rivers and lakes in the Himalayas. Because to its surprise range of game fish, like Mahseer in the Ramganga River and man-eating Devil cat fish in the Western Ramganga and Kali River, the country has won the trust of international anglers who are not afraid to travel outside in order to create some great experiences.
Ramganga River in Corbett National Park, Uttarakhand
In the Nainital area of Uttarakhand, the flowing River Ramganga meanders through the verdant Corbett National Park jungle. Mahseer fish, Devil cat, brown trout, and a variety of other fish can all be caught in this river.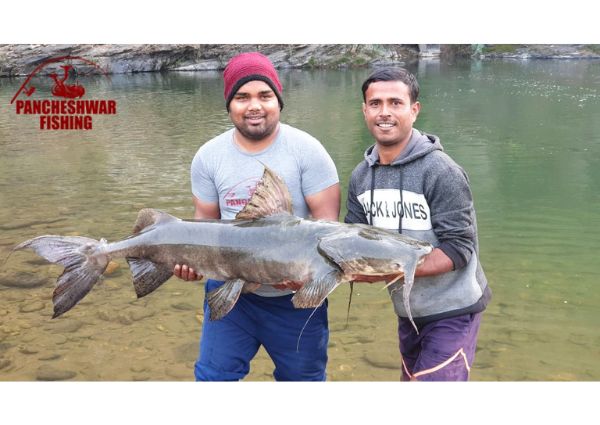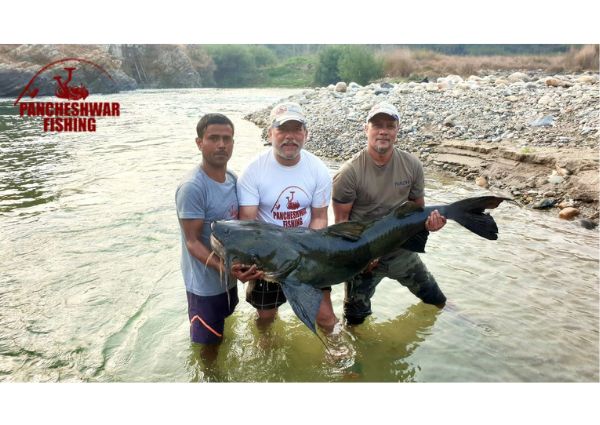 Pabbar Valley in Himachal Pradesh
The Pabbar Valley area, 80 kilometers northeast of Shimla, is well-known for its gurgling rivers and pristine hiking trails. Devil cat, trout, and golden mahseer are just a few of the sports fish species that may be found in the Pabbar River, which gushes down with enormous vigor.
These are some of the best Himalayan rivers for Devil cat fishing in India
Devil Cat Fishing in India
We know you love fishing and Devil cat, that's why we are here for you to help you to go for devil cat fishing in India with the experts in fishing with amazing fishing techniques