Mahseer Fishing Camp Trips in India
Enjoy nature amidst the gorgeous jungle in the Mahseer Fishing camps, while taking in the picturesque Himalayan grandeur of the Kumaon Hills with the Pancheshwar Fishing team. We offer camping in the middle of the forest so that visitors may take in a soft musical night complete with a bonfire, grill, and jigs in the Champawat forests forming a zone arc with Jim Corbett National Park.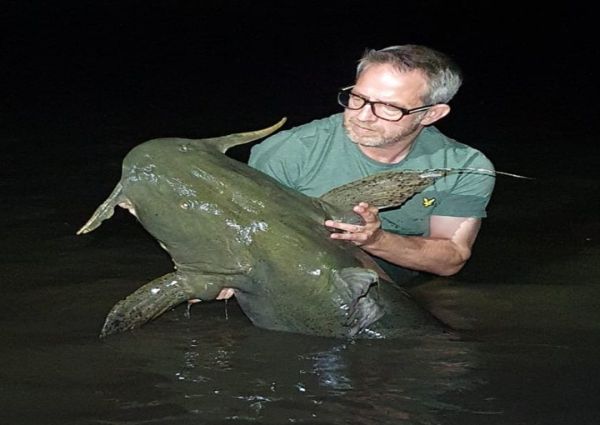 Facilities By Pancheshwar Fishing Camp
The camps provide comfort level with en suite wash room facilities. All of the camps are roomy, vibrant, and well-appointed and river confluence facing. The camps provide electricity, comfortable beds, bucket hot and cold water, adjacent bathrooms, and other amenities.
The gazebo is in the mahseer fishing camp, just beside the gushing River . It offers a wide selection of Indian,Chinese, kumanoni and continental cuisines that are served buffet-style or home style , and are both vegetarian and non-vegetarian. You may devour the mouthwatering meal while taking in the surroundings.
● Individual comfort tents with en suite wahrooms.
● Adventure activities like fishing, rafting, birding, mild walk trails, ancient temple visit, Private beach, beach volleyball, board games.
The Pancheshwar Fishing plans a mahseer fishing trip for you completely which will make your trip easy and enjoyable at affordable rates.
Why Choose Pancheshwar Mahseer Fishing Camps in India?
Prime Locations: Our mahseer fishing camps are strategically located along pristine rivers known for their abundant mahseer populations. From the majestic rivers of India to the tranquil waters of Nepal, we offer you access to some of the finest mahseer fishing destinations in the world.
Expert Guidance: Our team of experienced mahseer fishing camps guides are passionate about mahseer fishing and possess extensive knowledge of local waters. They will accompany you throughout your journey, sharing invaluable insights, and ensuring you have the best chances of landing that prized mahseer.
Premium Accommodation: After an exhilarating day on the water, retreat to our comfortable and well-appointed campsites. Whether you prefer cozy tents or charming cottages, our accommodations provide a perfect blend of rustic charm and modern amenities, ensuring a restful stay amidst nature.
Sustainable Practices: At Pancheshwar mahseer fishing camp trips in India, we are committed to responsible fishing practices. We promote catch-and-release principles, allowing the mahseer to thrive and maintain their populations for future generations. Join us in preserving the natural ecosystem and contributing to the sustainable conservation of this magnificent species.
Customizable Packages: We understand that every angler has unique preferences and requirements. That's why we offer mahseer fishing camps in customizable packages tailored to your specific needs. Whether you're a seasoned angler or a beginner, we can create an itinerary that suits your skill level, duration of stay, and desired fishing techniques.
Unforgettable Experiences: Beyond the thrill of catching a mahseer, our mahseer fishing camp trips in India provide an opportunity to immerse yourself in the local culture, witness breathtaking sunrises and sunsets, and explore the enchanting surroundings. It's not just a fishing trip; it's a holistic adventure that will create memories to last a lifetime.
Join Us for a  Remarkable Mahseer Fishing Camp
Embark on an unforgettable journey with Pancheshwar Mahseer fishing camps and discover the ultimate mahseer fishing experience. Whether you seek the adrenaline rush of battling a mighty mahseer or simply wish to connect with nature, our camps offer a gateway to a world of angling wonders. Book your adventure today and let us guide you on an extraordinary fishing escapade amidst the untamed beauty of South Asia's rivers.
Contact us now to secure your spot in our upcoming mahseer fishing camps or to inquire about our customizable packages. Get ready to cast your line, feel the thrill of the fight, and create memories that will last a lifetime. Pancheshwar Fishing awaits you!