WHO WE ARE
A simple camp in the woods can open your mind.
Comfort Camping
We provide an amazing and memorable camping experience that comes with the best comfort.
Live outdoor experience
It is a lucky feeling if you get a chance to spend your time under the open sky.
Breathe Fresh Air to charge
Get more close to nature and feel the vibe.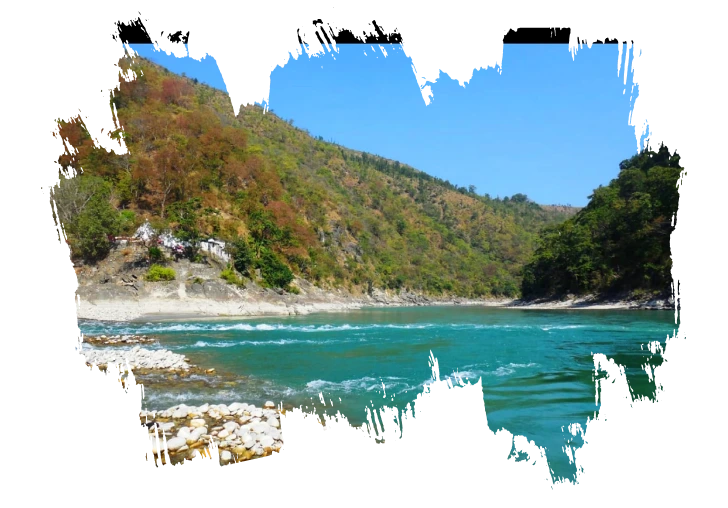 What We're Offering
What We Provide
One such leisure activity that is typically group-based is camping. Families, groups of friends, or even an organization as part of a team activity can plan a camping trip. Camping is an outdoor activity that involves spending the night somewhere other than your house, typically in a shelter like a tent or recreational vehicle. In search of enjoyable activities, individuals frequently go from developed areas to spend time outdoors in more natural ones.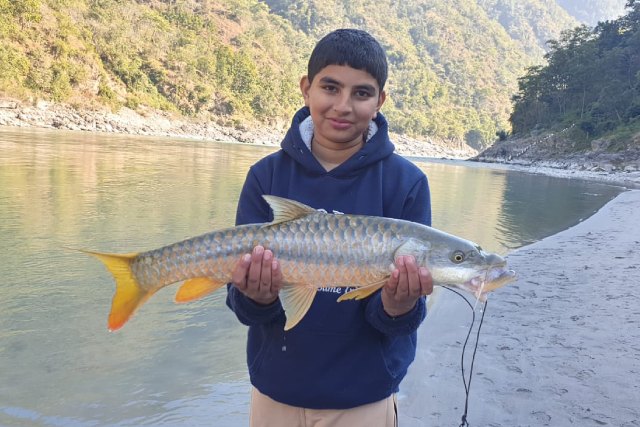 Adventure
Adventure is the experience every person wants to feel because it gives an amazing vibe to you. We provide the best adventure activities to you.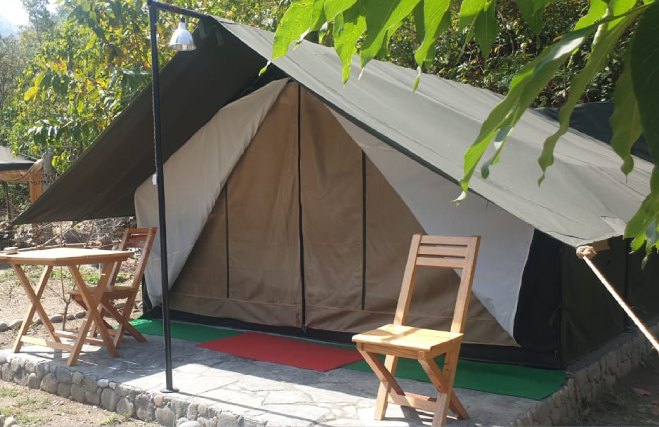 River Confluence Facing Tents
Max 12 Per – 8 ADULTS + 4 CHILD
Entire Property Usage Solo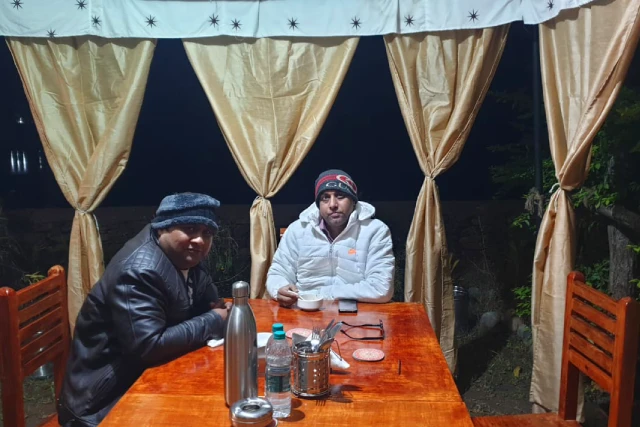 Nature Dining
4 Nighta
All Meals
Comfort CampingNG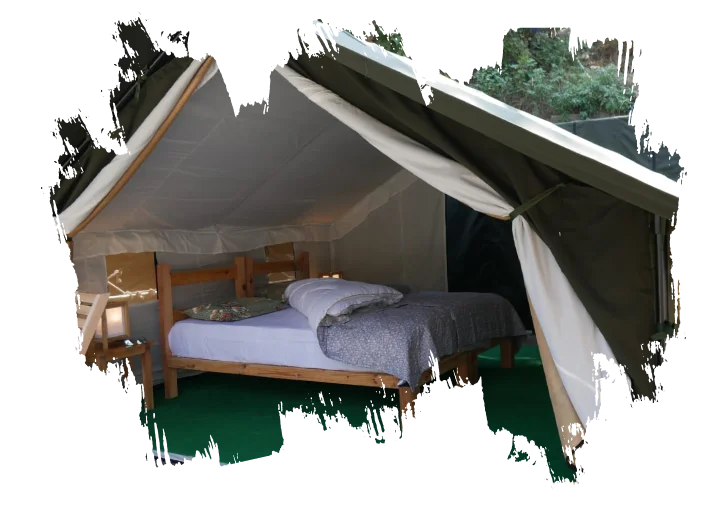 WHO WE ARE
A simple camp in the woods can open your mind.
Bonfire & Barbeque
Enjoy the time with your family, and friends at an amazing place with a delicious barbeque and bonfire.
Calm river sounds all day
Spending time near nature feels relaxed. So, enjoy your time near the river
Take a break from life
It will be amazing if you take a little break from your hustle life.
450 kms from New Delhi NCR
It is located 450km from Delhi where you can calm down yourself and find yourself with ease.
Camping That's Right For You
Get Now Memorable Wonderful Outdoor Experiences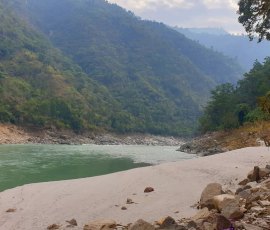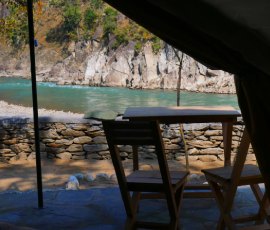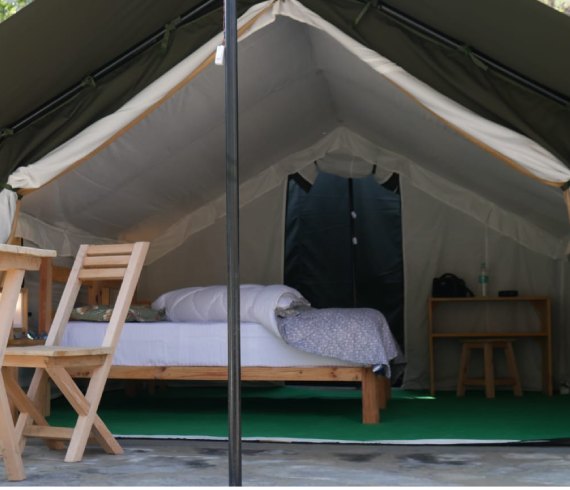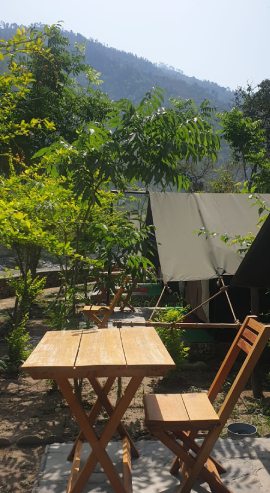 Book Camp For
New year Vacation
RAFT THE UNTOUCHED SARYU RIVER
What We're Offering
Our Activities
Advantages of Camping
There are many benefits to camping, including the following, which can be enjoyed by both young and old thanks to the variety of available possibilities:-
● Stress Reduction: This type of location results in stress reduction and relaxation like one cannot find anywhere else, which is not only beneficial for people, families, and friend groups but also inspires workers for higher production. It is in the middle of nature, away from routine existence.
● Fresh Air: Lungs full of fresh air in the middle of nature refresh, make one feel good, and are a pleasant change from a typical urban existence.
● Relationship Building: Camping helps to create and strengthen relationships with friends, family, coworkers, and superiors.
● Physical Fitness: Camping requires physical exercise, which is required and has a significant positive impact on one's health.
● Lack of Alarm Clocks: The sun and bird chirps are the only alarm clocks you have while camping, so waking up to nature rather than an alarm clock is a great experience.
● Unplugging: Everyone should take advantage of the opportunity to go camping to unplug technology, get away from laptops, tablets, and televisions, and see just how much there is to do without them.